Tool Room Login →



Enter the Network →





Heavy Duty E-mail™

Strong, safe, productive email@yourdomain.

• virus scanned
• spam filtered
• portable (Web & POP).


Online Competitive Bidding with BidGetter™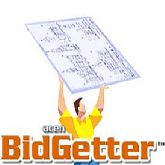 More & Better Bids


Better, Cheaper Advertising


Easy Distribution of Project Documents


Easy Communication with Bidders


Add LockBox™ to Accept Bids Online. All Bids are encrypted till bidtime.


View our Online Demo →